Juntetsu Shears Feature:
Our hair scissors use high-quality stainless steel that is designed to hold a sharp cutting edge for longer than most shears. 
Juntetsu Shears, meaning "Purest Steel Shears", Scissor steel is manufactured with high purity raw material iron that includes benefits like:
Wear and tear resistance
Corrosion resistance 
Hardness for sharp haircutting edge
Thin cutting edge that protects hair strains while cutting
Each hair shear is sharpened with blade smith artisan that ensures each pair is ready for use in a salon, hairdresser or barbershop.
Ergonomic handles and lightweight design protects you from repetitive strain injury commonly found in professional hairdressing workplaces.
Juntetsu Shears looks after you, and your customers hair with its professional design.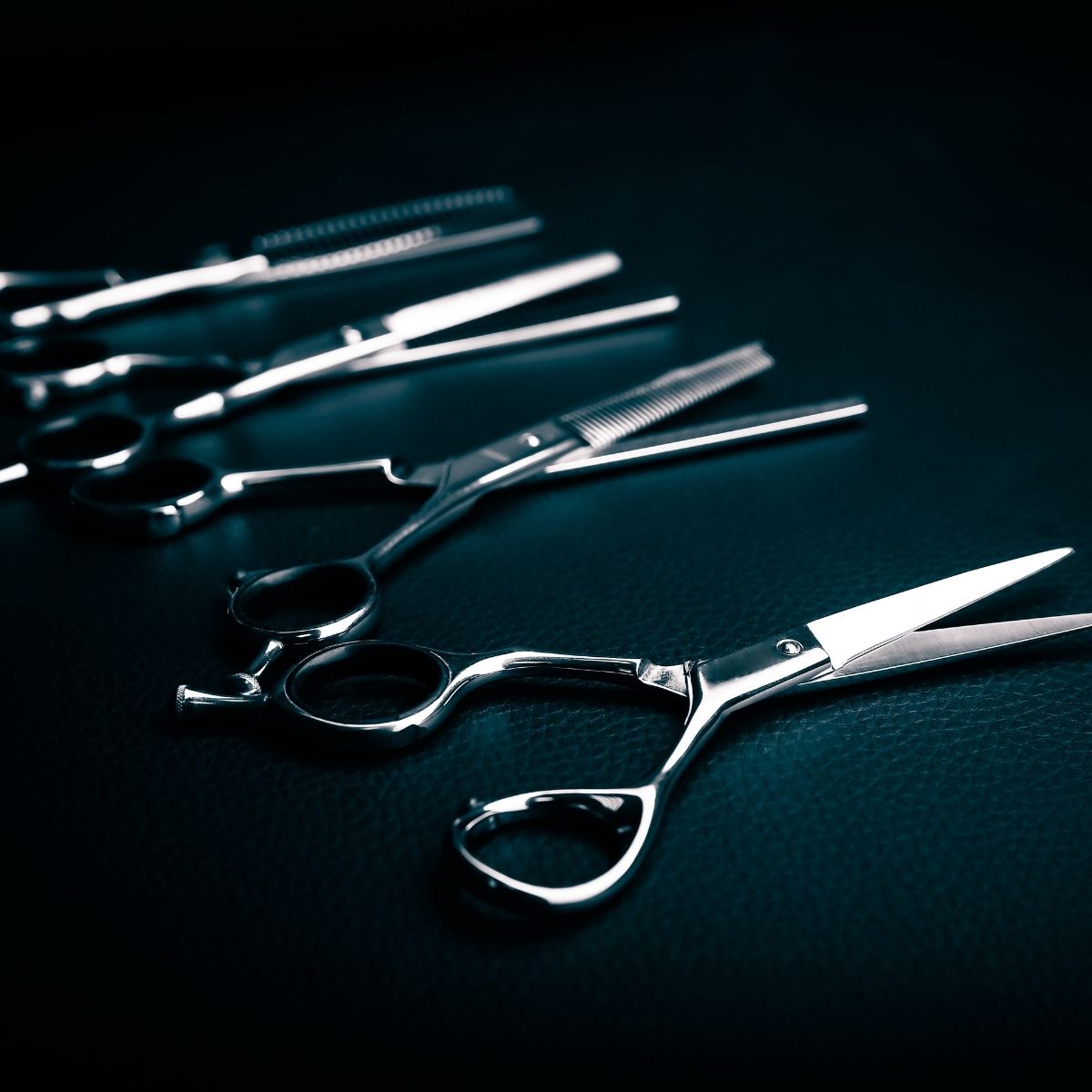 Our Customers:
Juntetsu Shears has become popular internationally over the past decade for hairstylists and hairdressers.
There are official distributors in the USA, Canada, Australia, New Zealand, Korea and Europe.
Each hair scissor is designed for professional hair cutting environments. The haircutting, thinning, and texturizing shears are designed to fit all haircutting techniques used by beginners (students & apprentices), and experience professional hairdressers.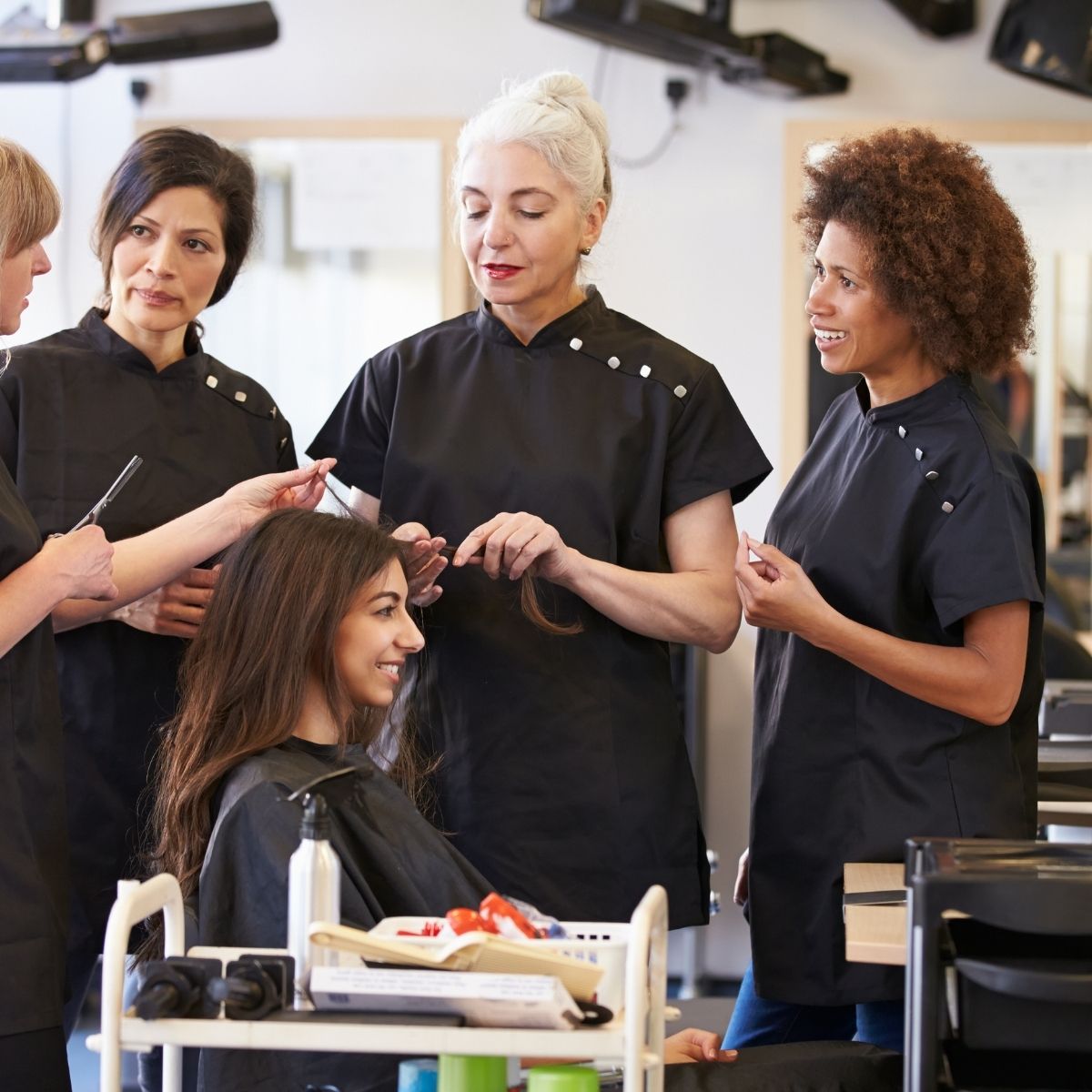 Precautions To Protect Your Scissors
Many customers worldwide want to keep their Juntetsu Shears cutting hair for a long time. There are a few tips for protecting your Juntetsu hair cutting & thinning scissors to make sure they last for many years.
Dry your scissors: high-quality steel protects your Juntetsu Shears from corrosion, but for a long-life, it is recommended you keep your scissors dry when possible. Corrosion is a big risk in even the most experience scissors.
Look After Tension: the tension between scissor blades is often a preference, but if they are too loose, then it can damage your shears. When the screw is loose, the scissor blades will often open by themselves - by the weight of the scissors. Maintain an optimal 5mm gap where you can effortlessly open and close the blades, but they don't fall open by their weight.
Avoid cracking blades: harder and higher quality steel can keep a sharper blade for longer, but can also make them more vulnerable to cracking if dropped of the floor, or thrown/tossed on table roughly. 
Keeping scissors clean: Juntetsu Shears are resistance to most elements, but it is recommended to keep shears clean after use. Avoid build-up of hair, dirt, bacteria, etc.
Sharpen Juntetsu Shears: when the blade becomes dull, it can be harder to cut hair. Continuing to cut hair with a dull blade can lead to damage. Sharpen your scissor blades soon after you notice they become dull or blunt.
Juntetsu Shears News: 純鉄
Juntetsu Seiki has launched their professional hairdressing scissor brand for USA, Canadian and Australian hairdressers and barber customers. Made from high-quality Japanese steel, Juntetsu Scissor models are popular for professionals in Japan, Korea, USA, Canada and Australia. What does a pair of Juntetsu Scissors inlcude: Each pair of sci...